Laws and etiquette
All visitors of public place shall respect common values, customs and traditions of Saudi Arabia.
Dress
All visitors to public places shall dress modestly and must not dress in outfits with photos, figures, signs or phrases violating common decency.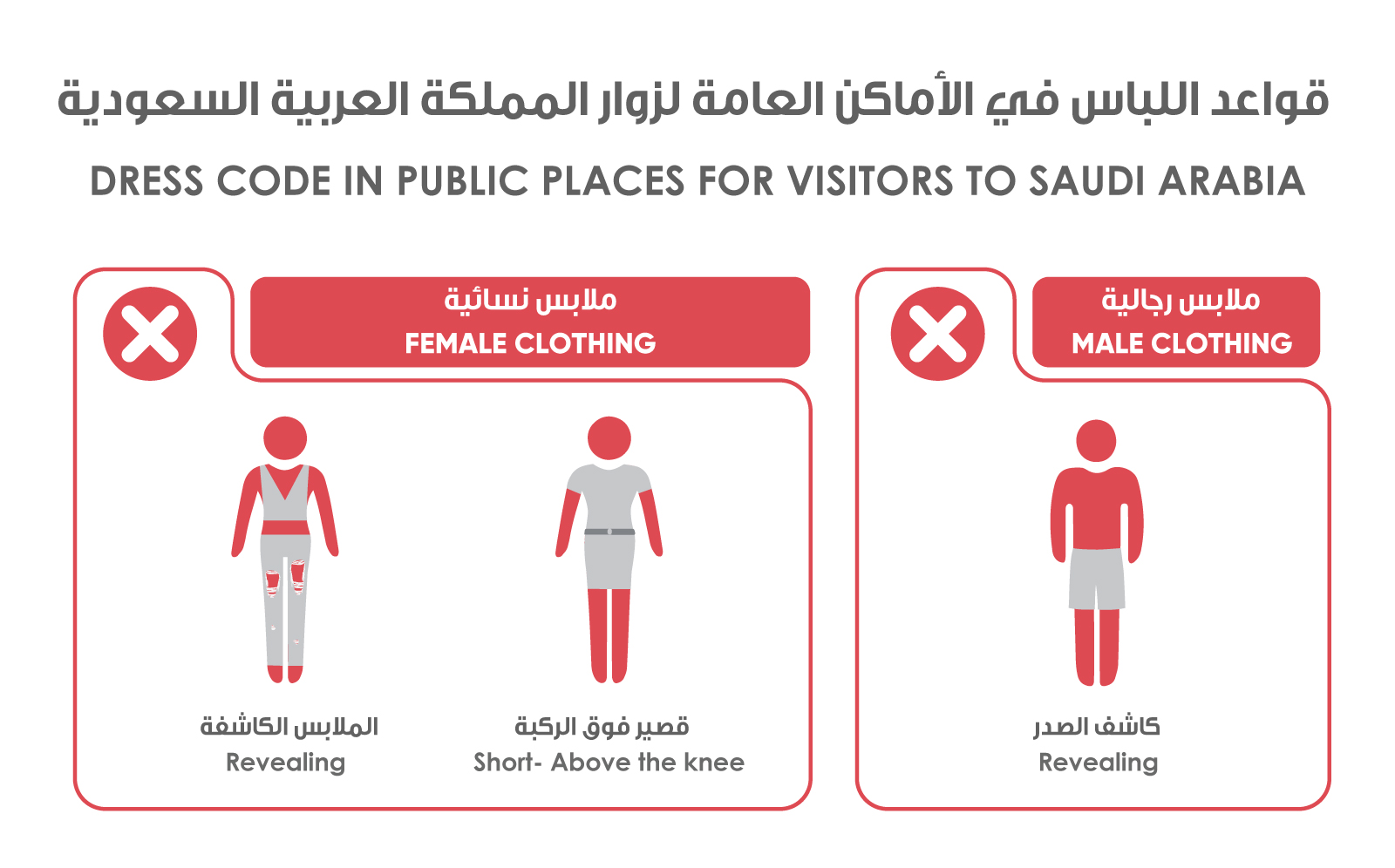 Public behaviour 
Graffiti, paintings or the like shall be prohibited on the walls or any other component of public places and transportation facilities unless authorized by relative authorities.
Religion
Indecent verbal or physical acts that might cause fear, harm, or endanger visitors of public places shall be prohibited.
Alcohol and substances
Without prejudice to any greater legal penalty, any person who breaches any of the provisions of this Charter shall be liable to a fine not exceeding (Five) thousand SR., according to the Penalty Matrix stated in Article Nine of this Charter. In the event of repeated violation within a (year) of the first, the fine shall be doubled. Any violator issued with a fine based on pervious paragraph of this Article, may appeal before relative administrative court.
Types of violations according to the Public Taste Regulations and its fines